World of Bleach is a browser-based RPG inspired by Bleach. You start as a human, but are soon forced to choose between the two defining races: Shinigami and Hollow. With each rank you progress to, you unlock more features and abilities to participate in the never-ending war for control of Kyoto City, including powerful Zanpakuto and Resurreccions.

WoB features a unique grid-based combat system, Captain/Espada seats that allow you to lead an entire squad of players, and eventually the ability to challenge for the positions Commander-Captain of the Shinigami, or King of Hueco Mundo: The supreme leaders of their entire race.
Follow us on social media for giveaways, news and updates about WoB and other LM Visions projects!
Follow @lmvisions
06/22/16
JUNE 30 UPDATE
A bug with penetration was found and fixed today, where the penetration seat item was overriding other sources of penetration (such as core boost or ability), resulting in those with penetration core boost and captain/espada or higher seat item having 5% penetration, instead of 65.5%. This bug was fixed, due to the impact it has on balance, the roll amount of all penetration core boosts was decreased by 0.1x. This means for a Legendary sword user, the maximium amount for melee/spirit penetration went from 60.5% -> 55%. For dual penetration, it went from 55% -> 49.5%. Additionally, 2 extra custom change tokens have been granted to all users with existing customs to pay for any force changes the system may be mandating.
UPDATE 2.5.7 - THE CUSTOM SYSTEM
The automated custom system is now live, it can be accessed through the menu buttons on your profile! You can fully build your own custom system without having to go through the support system anymore. The system will dynamically auto-balance your sword's abilities, meaning you can select for instance a 2.3 compound residual with 75% effect for 4 turns, and it will show you what the power and cooldown will be. Note: Those who purchase a new custom now instead of getting 1 week of free changes, get 15
Custom Change Tokens
instead. Each token is valid for 5 shards worth of custom changes, and the tokens do not expire.
JUNE 27 UPDATE
Registration is now closed with 114 entries! Full tournament groups will be available later this week. Matches are being scheduled, you will receive notice of your scheduled matches as soon as possible. Please make sure to be online for your listed available times on Friday, July 1 in case you have matches scheduled (you will receive notice at least 4 hours before match time)
Dates
The tournament will start on Friday, July 1.
Registration is now closed.
Registration
Registration is now closed! If you did not get to register and wish to make a late registration, be aware that late registrations are not guaranteed to be accepted. They will be accepted or rejected at staff's sole discretion. You can submit a support request for a late registration here:
https://worldofbleach-rpg.com/support.php
Format
The tournament will be mixed, meaning there will not be separate Shinigami and Hollow tournaments, all players will compete in the same tournament. There will be a separate division for each rank, from rank 3 to rank 8. The tournament will consist of two phases: Group Stage, and Bracket stage. Group stage will be a partial round-robin. Each match will consist of a single round, and every competitor will have a minimum of 5 matches. Where possible each match will be against a different opponent - If scheduling does not allow, multiple matches against the same opponent may be scheduled, but we will try to avoid this wherever possible. The top 4 or top 8 (dependent on number of people in each division) of players from each division based on win/loss record in group stage matches will advance to the bracket stage. In the bracket stage, all matches are elimination, and will be in "Best of 3" format (first player to win two rounds wins the match). Finals matches will be Best of 5 (first person to win 3 rounds wins the matcH).
Prizes
Prizes are issued based on the final standings after the bracket stage has concluded.
1st Place:
Champion's Item 25 Spirit Shards
2nd Place:
25 Spirit Shards
3rd Place:
10 Spirit Shards
Ties
In the event of a tie forced by inability to schedule two players together for 2nd or 3rd place, both players will receive half the prize amount. In the event of a tie forced by inability to schedule two players together for 1st place, both players will receive 25 shards.
Rank 8 sub-150 prize
There will be an additional prize of 20 shards for the highest finisher in the rank 8 division below level 150. (Note: If you are level 149 but have 215,580,000 xp or more, you will be considered to be level 150)
Aura
In addition, all participants will receive Godly Aura, both as a reward for participating, and to help even things for those who don't usually have it, so they don't have fewer item/ability equip slots to work with. 1 week of Godly Aura will be given to all those who have registered, on June 30th. Those who have completed at least 3 group stage matches will receive a second week of aura on July 6th, and those who advance to bracket stage will receive an additional two weeks of GA at the beginning of bracket stage. Those who already have weak/strong aura will receive an aura upgrade of one level in addition to a time extension per above times.
Rules
Rank
Ranking up at any time after registering for the tournament and before official tournament completion will result in disqualification from the tournament and ineligibility for prizes.
Match Scheduling/Availability
ALL MATCHES WILL BE SCHEDULED IN SERVER TIME (GMT -0400). Players will be provided with a conversion from server time to their local time as listed on their registration. Matches will be scheduled inside player's listed availability windows, and players will be notified of their scheduled matches at least 4 hours ahead of time where possible(Special circumstances may arise which make this not possible for some matches. Players will be given as much notification before the match as possible). If players do not have sufficient availability windows to fight other players within their division, they may be removed from the tournament and given a consolation prize. Staff will attempt to contact players and discuss availability windows before removed a player from the tournament due to lack of sufficient availability.
Match Forfeiting
Players are required to be online by the scheduled start time of their match. Failure to be online and check in with a tournament official by 5 minutes after scheduled match start time will result in forfeiting of the match.
Availability Changes
If your availability changes during the tournament, you may submit a support request and request to have your availability changed. The change may be accepted or rejected at tournament staff's sole discretion.
Seat Items/Custom AoE releases
All seat items and custom elite donor AoE releases will be disabled while in the Arena for tournament matches.
Custom Zan/Res Changes
Custom Zan/Res Changes will not be allowed while inside the arena for tournament matches.
Tournament Boost
A 100% boost (including abilities) will be activated from Friday, June 24th, to Thursday, June 30th, to help you get those last few stats trained up and last couple abilities capped. Additionally, for those who advance to the bracket stage, another boost will be active from the conclusion of group stages to the beginning of bracket stage. -Lsmjudoka
Commander-Captain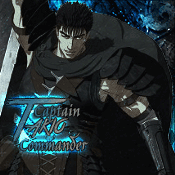 Takio
Legendary Shinigami
King of Hueco Mundo
Zerorin
Vasto Lorde
Top Players - EXP
390m
390m
390m
390m
390m
390m
385m
382m
377m
Top Players - PvP
6956
6462
5659
5149
5130
3498
2847
2695
2372