World of Bleach is a browser-based RPG inspired by Bleach. You start as a human, but are soon forced to choose between the two defining races: Shinigami and Hollow. With each rank you progress to, you unlock more features and abilities to participate in the never-ending war for control of Kyoto City, including powerful Zanpakuto and Resurreccions.

WoB features a unique grid-based combat system, Captain/Espada seats that allow you to lead an entire squad of players, and eventually the ability to challenge for the positions Commander-Captain of the Shinigami, or King of Hueco Mundo: The supreme leaders of their entire race.
Follow us on social media for giveaways, news and updates about WoB and other LM Visions projects!
Follow @lmvisions
07/20/16
Bracket Stage Kick-off!
I hope you've all enjoyed the break from non-stop action, because the tournament is about to kick back into gear! The first round of bracket stage matches has been scheduled; Check the matches page to see which matches are coming soon. Going forward, matches will be scheduled dynamically to complete the tournament in a timely fashion before people have to go back to school, work, etc. Contestants, please check in often for match schedules if you win a match. I will also be streaming as many of the bracket stage matches as I can live on my Twitch channel with commentary. Be warned: As it is Twitch and not WoB, there may be explicit language not suitable for children. If you are of age and okay with that, follow this channel and tune in at match times:
http://twitch.tv/lsmjudoka
BRACKET STAGE RULES
There will be a minimum period of 1 minute between each round of the match to allow contestants to alter their equip setups. For reference, changing a custom sword is disabled while in the Arena. The maximum time for each round in a match is 30 minutes. In the case of a draw, the round will be stopped, both player's pools refilled, and the next round started while staff review the damage log from the previous round.
Finals Matches
For finals matches, the time limit for each round will be 1 hour.
Health Display PSA
There is a rare bug that can cause your health to not update after receiving an attack in PvP. If you see an attack hit and feel you're not sure if your health was properly updated, please refresh the page to see the correct amount. We will NOT remake matches if this bug occurs. -Lsmjudoka
Commander-Captain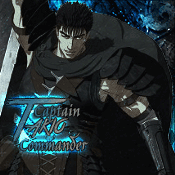 Takio
Legendary Shinigami
King of Hueco Mundo
Yuji
Vasto Lorde
Top Players - EXP
390m
390m
390m
390m
390m
390m
390m
390m
384m
Top Players - PvP
7033
6564
5659
5149
5130
3509
2847
2727
2396